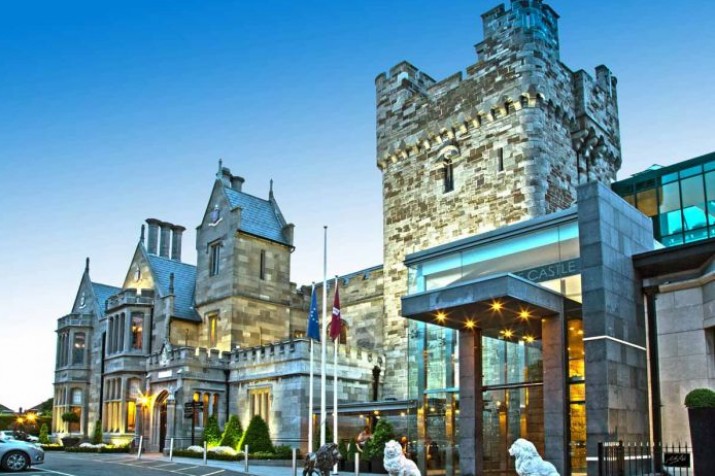 Castle at the centre of Clontarf
A little about
Clontarf
Clontarf's most notable amenity is its seafront, with a promenade running continuously from Alfie Byrne Road to the wooden bridge at Dollymount. The seafront remains a highly popular spot for runners, walkers, sailors and cyclists. Among the features of the promenade are an Easter Island Moai replica statue, a diplomatic gift from the Embassador of Chile, which is located just across the road from The Sheds pub. Also on the promenade is Clontarf's privately owned open-air seawater swimming pool, once a popular recreational destination with hot and cold baths, but now derelict, with various developments being considered. There is also a public slipway, across the road from the Clontarf Yacht and Boat Club clubhouse.

The history of
Clontarf
Clontarf (Irish: Cluain Tarbh, meaning "meadow of the bull") is a coastal suburb on the northside of Dublin, in Ireland. It is most famous for the Battle of Clontarf in 1014, in which Brian Boru, High King of Ireland, defeated the Vikings of Dublin and their allies, the Irish of Leinster. This battle, which extended over a wide area, is seen as marking an end to the Irish-Viking Wars.
Businesses in
Clontarf
Here is a collection of Clontarf businesses. Clicking on the thumbnail image, or the blue "View Member" will take you to that businesses page. We've included some jump links so that you can easily navigate to different categories of businesses. Those, can be found directly below as icons. Or, there is a list of categories in the menu bar.