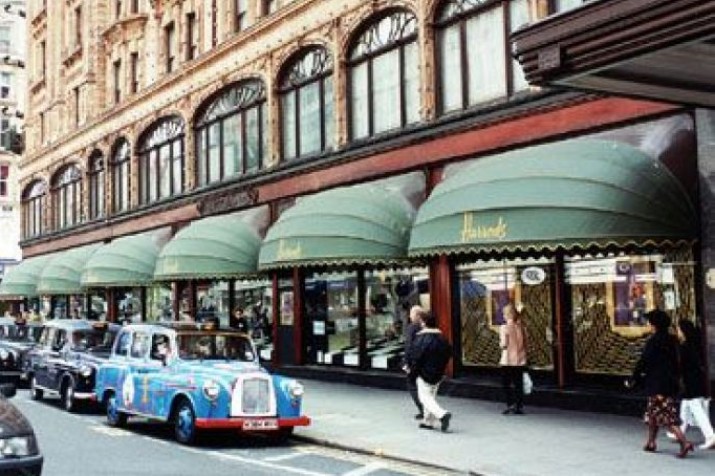 Special streets with special places
A little about
Knightsbridge
Knightsbridge is an exclusive residential and retail district in central London, south of Hyde Park. It is identified in the London Plan as one of two international retail centres in London, alongside the West End. Today the term Knightsbridge is used by those emphasising how to find districts of Central London by tube station to denote the wider area around Harrods. As such it is made up of Knightsbridge in the North, much of Brompton for the main central part and parts of Belgravia in the East.

The history of
Knightsbridge
Knightsbridge was a hamlet located primarily in the parish of St Margaret (detached) and partly in St Martin in the Fields (the part that later became St George Hanover Square). It also extended into the parishes of Kensington and Chelsea. It was therefore divided between local authorities from a very early time.[3] In the time of Edward I, the manor of Knightsbridge appertained to the abbey of Westminster. It was named after a crossing of the River Westbourne, which is now an underground river. It is recorded that the citizens of London met Matilda of England at the Knight's Bridge in 1141. From 1885 to 1887, as a result of the opening of trade between Britain and the Far East, Humphreys' Hall in Knightsbridge hosted an exhibition of Japanese culture in a setting built to resemble a traditional Japanese village. The exhibition was very popular, with over 250,000 visitors during its early months.
Businesses in
Knightsbridge
Here is a collection of Knightsbridge businesses. Clicking on the thumbnail image, or the blue "View Member" will take you to that businesses page. We've included some jump links so that you can easily navigate to different categories of businesses. Those, can be found directly below as icons. Or, there is a list of categories in the menu bar.