Click these category icons to view
businesses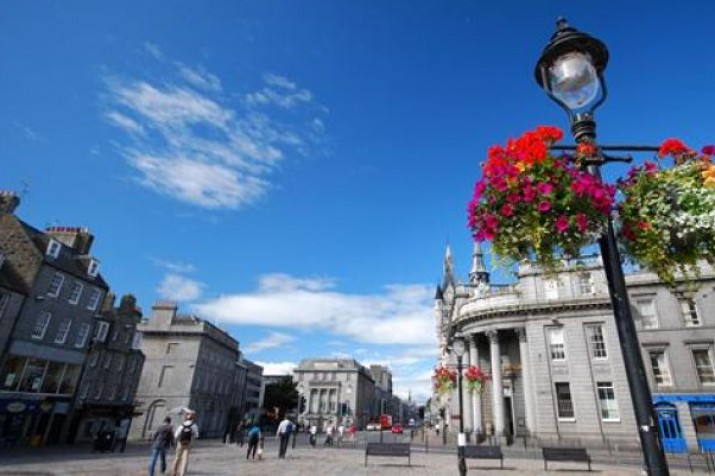 Old Aberdeen
A little about
Old Aberdeen
Old Aberdeen is an ancient community with a history going back a thousand years. A completely independent town from Aberdeen to the south until 1891, it retains a wonderful sense of history and an intriguing mixture of architecture, whilst parts of the street plan date from the medieval period. However, the appearance of Old Aberdeen owes much to developments in the 18th and 19th centuries.

The history of
Old Aberdeen
The history of human occupation of this area has long roots: nearby there have been many finds dating from 4000BC and earlier, while Tillydrone Motte in Seaton Park has prehistoric origins. Old Aberdeen can be divided into three reasonably distinct areas. The oldest is the area around St Machar's Cathedral, known as the Chanonry, which developed with the Cathedral from the 12-13th centuries. From 1489 Old Aberdeen became a Burgh of Barony, by grant of a charter from James IV, after which the merchant area around the Town House developed.
Businesses in
Old Aberdeen
Here is a collection of Old Aberdeen businesses. Clicking on the thumbnail image, or the blue "View Member" will take you to that businesses page. We've included some jump links so that you can easily navigate to different categories of businesses. Those, can be found directly below as icons. Or, there is a list of categories in the menu bar.